Same same but different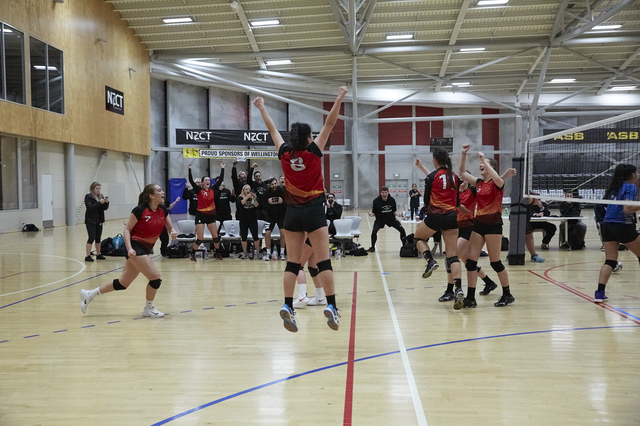 123 volleyball players, three venues, 30 pool matches, 16 coaches and managers, and about 1000 sweets consumed…. the numbers speak for themselves as the 2018 National Tertiary Volleyball Championship looks back on another year done.
The winners from Wellington are the same as 2017, with the University of Auckland reclaiming the men's title and the University of Waikato taking out the women's for the second year in a row. However, this year's event had more of a competitive feel across the whole tournament, with many sets proving close-fought.
Joining the fight in 2018 was the University of Otago for the first time, and AUT fielded a men's team after a one-year hiatus. It was worth the trip for the southerners – with both their men's and women's teams finishing third place just ahead of Massey University.
Men's
University of Auckland
University of Waikato
University of Otago
Massey University
AUT
Victoria, University of Wellington
Women's
University of Waikato
University of Auckland
University of Otago
Massey University
Victoria, University of Wellington
AUT
While Auckland and Waikato were the clear finalists in the women's field, the final men's two nearly came down to a countback, with Massey giving Waikato a scare in the final match of pool play by winning the first set decisively before going down 2-1.
The tournament director, Des Kerekere was impressed with the number of NZ rep players at the championship and puts that down to the "opportunities Volleyball NZ has been giving age group players, by way of more rep teams and more competition trips including overseas. This builds depth in young talent," says Kerekere.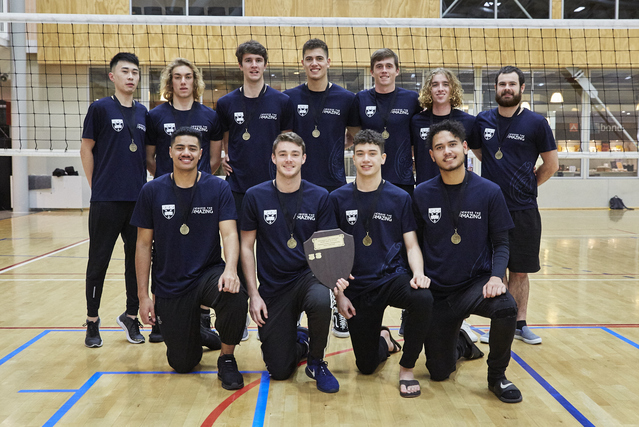 The director and experienced referee/coach was impressed with players from the winning teams. Such as the Auckland setter James Anderson who "has a high volleyball IQ and is incomparable really," says Kerekere. He also singled out Auckland outside hitter Billy Johnstone, a previous NZ U18 team captain, as a valuable player.
Kerekere was full of admiration for the whole Waikato women's team:
"I like their play. They remind me of the old Canterbury men's rugby team – they are a team-based team. They don't rely on just one person, they have a system, and everyone does their job. It's a philosophy which I really admire, and it obviously paid off for them."
Billy Johnstone is studying Biomedical Science at the University of Auckland. He is in his first year, as were six of his teammates. This bodes well for the next few years for Auckland volleyball.
He puts their success down to having played together before, either at secondary school (four are Western Heights High School alumni) or for their Otara club the 'Playaz'.
"We have a connection on-court and off-court. We are good friends off court and this chemistry really helps us. I wish the tournament was a bit longer as I love travelling and getting away with all the bros."
As a well-known player on the NZ volleyball scene, Johnstone welcomed the chance to "catch up with players I used to compete against in high school and see that they are still competing at university level."
With a long-term view to studying medicine Johnstone takes his academic studies seriously, so he finds volleyball is a welcome relief from the "intense" subject of biomedicine.
As well as the chemistry they enjoy, Johnstone credits the team's success to the trainings that the managers organised in advance and the team's focus on keeping their bodies and minds well over the big weekend – from stretching through to nutrition - so that the team could play at their best.
As first-timers to the competition, Otago put in strong performances across the whole weekend. This is even more admirable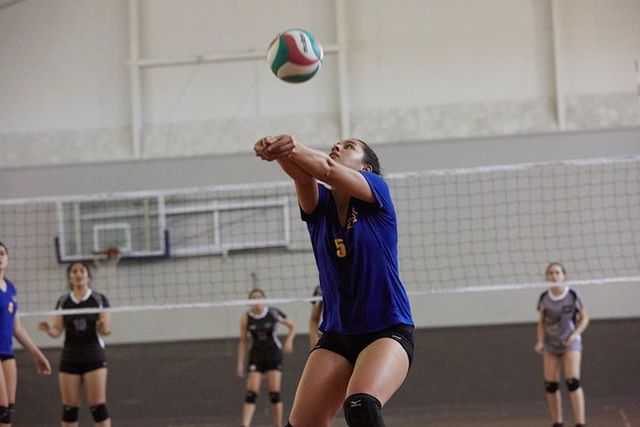 when noting they were the only travelling team without a coach and manager, so a player takes on those roles too.
Laina Samia, an Otago student and NZ senior women's rep, thought it was a "great" tournament. Despite having a lean team of eight (including their libero) due to some late player cancellations, and not having trained together previously, Samia said they had a lot of fun and the highlight was coming away with third.
Samia has been in several junior NZ women's teams which meant "it was good to compete against other NZ rep players that I often travel with as part of the same team."
"I enjoyed playing with different players too, like Sam [Cashell] who was from our Wellington campus. We met her for the first time on Saturday and she did awesome. She fitted in perfectly and was a big asset."
The second-year science student wants to come back again next year, perhaps to challenge the titans of tertiary volleyball who have proven themselves yet again.
Full tournament results can be found on the Volleyball New Zealand website.
Note: photos are courtesy of Seth Samuel
Posted: Tue 24 Jul 2018