Kiwi orienteers find the mark with Robertson scoring gold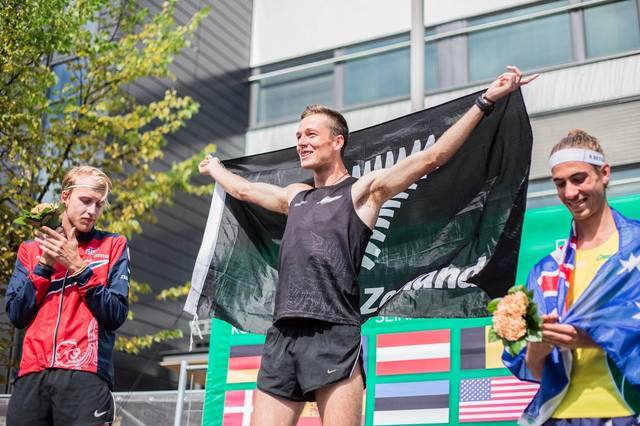 The FISU World University Orienteering Championship took place last week in Kuortane, Finland and was particularly memorable for the outstanding results of New Zealand team member Tim Robertson, who secured a gold medal in the sprint orienteering event.
NZ's tertiary team consisted of Jonty Oram, Tegan Knightbridge, Kieran Woods, Heidi Stolberger (all from The University of Auckland), Marina Comeskey (University of Canterbury) and Tim Robertson (University of Applied Sciences Wiener Neustadt).
This team faced some of the best orienteers in the world in challenging territory and scorching hot conditions. Some races featured around 100 competitors from around the world.
They competed in the three individual disciplines: sprint, middle, long distance. As well as a men's relay and women's relay race.
The New Zealand results were as follows:
Mixed sprint relay
Oram, Stolberger, Woods, Comeskey – 21st
Men's sprint distance
Robertson – 1st
Oram – 77th
Woods – 90th
Men's middle distance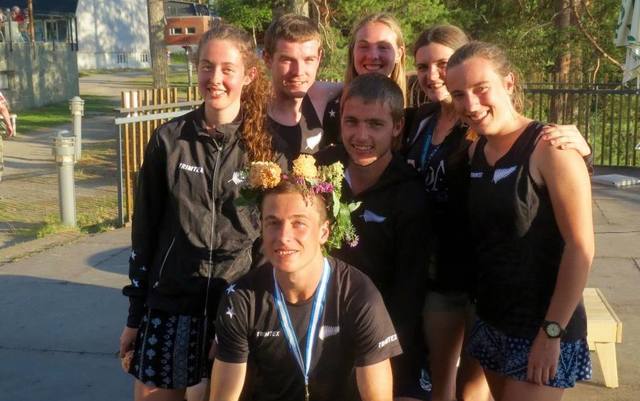 Robertson – 11th
Oram – 60th
Woods – 82nd
Men's long distance
Oram – 67th
Woods – 82nd
Men's relay
Oram, Woods and Robertson – 38th
Women's sprint distance
Stolberger – 76th
Knightbridge – 83rd
Women's middle distance
Comeskey – 58th
Stolberger – 64th
Knightbridge – 73rd
Women's relay
Stolberger, Comeskey, Knightbridge – 30th
In the men's sprint race Henry McNulty from Australia held his lead almost until to the very end, but NZ's Tim Robertson sprinted to the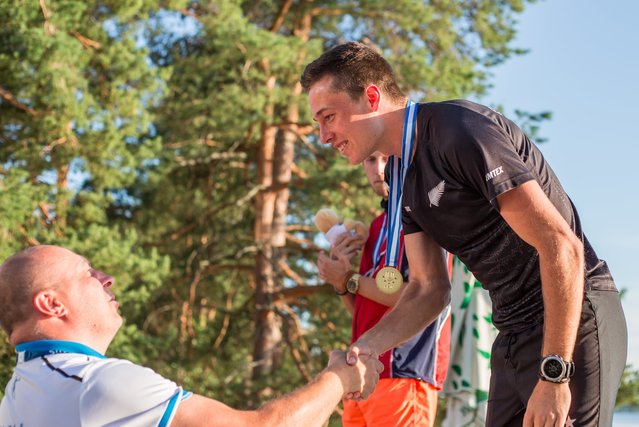 first place and Trond Einar Moen Pedersli stole second.
"I knew going into the race that I had good chances, but in sprint orienteering you make one mistake and you're long way down on the field. I wasn't sure what to expect after the Sprint Relay so it was nice to pick up the map and see all the technical areas. I took the beginning a little bit slower and pushed harder towards the end", said Robertson afterwards.
Hailing from Lower Hutt, Robertson made his mark early on in New Zealand cross country, orienteering and mountain bike orienteering. He won the College Sport Wellington Sportsman of the Year in 2013. In 2014 and 2015 he came first at the World Junior Orienteering Championships. The 22 year old is currently studying a Bachelor of Training and Sport at the University of Applied Sciences Wiener Neustadt in Austria. Internationally he races for the Finnish orienteering club Koovee. With this result, Robertson will be a prospect to watch at next month's World Orienteering Championships in Latvia.
For competition details, including full results, visit the World University Orienteering Championship website
Posted: Tue 24 Jul 2018