Massey student-rowers following in the footsteps of world uni achievers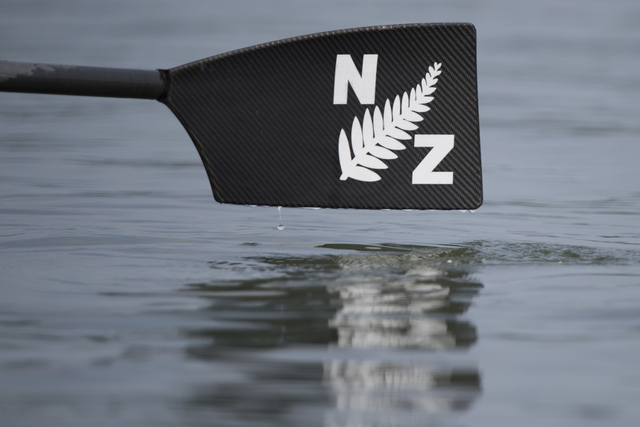 Rowing New Zealand has named the team to compete at this year's World University Rowing Championships in Shanghai, China. Massey University's Amy Mills and Georgia Allen will contest the double sculls, and Harrison Somerville the lightweight singles event.
All three performed superbly at the 2018 Aon New Zealand University Rowing Championships in April, with Amy and Harrison winning the women's and men's championship singles title respectively. Georgia was placed second.
Georgia is a previous U18 Single Sculls NZ Secondary Schools Rowing Champion and both her and Amy received 2018 Prime Ministers Athlete Scholarships.
The student trio have experience sculling at international meets, notably at the 2017 U23 World Rowing Championships in Plovdiv, Bulgaria.
Steve Wills will coach the team in his first time at these Championships. Steve is a sports science lecturer at Wintec, and has coached rowing for over 20 years. He is excited about the capability of Rowing NZ's selections:
"Harrison is going really fast at the moment and the women have shown big changes since they competed in the National Champs in February. We get our flash new boat today and in a few weeks' time all three athletes will be at Karapiro with me training over winter for the regatta. They will be putting in over 14 sessions a week – on the water and in the gym."
FISU World University Championships are held every two years and in 2016, the New Zealand pair of Corey McCaffrey (Massey University) and Louis van Velthooven (University of Auckland) won the silver medal in the men's pairs race in Poznan, Poland.
This was on the back of Tony Cunliffe-Steel's success in the 2015 FISU World University Games in Gwangju, China where rowing was included as an optional sport that year. The lightweight single sculler, then a Massey University student, also secured a silver medal.
Steve says the standard at these regattas "is really high. People that do well at the World University Games have gone on to win medals at the elite World Championships." He acknowledges the success of New Zealand's student-rowers in 2016 and 2015 and, while not wanting to add pressure, has high hopes for the trio in this competition.
The World University Rowing Championships will take place at the Shanghai Water Sports Center from the 10-12 August 2018.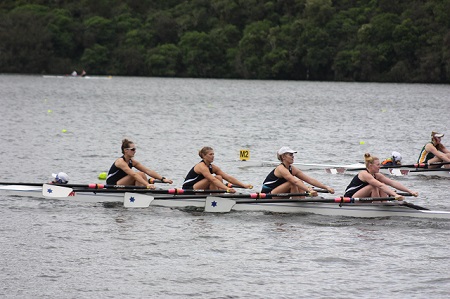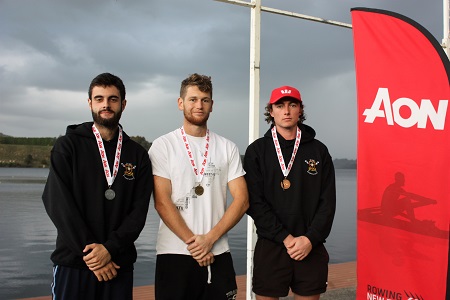 Images:
1. NZ blade at the 2015 World University Games in Gwangju.
2. Massey University team at the 2018 Aon NZ University Rowing Championships in April. Georgia Allen (second from right) and Amy Mills (right).
3. Singles sculls medallists at the 2018 Aon NZ University Rowing Championships in April. Harrison Somerville (centre).
Photos printed with permission from Rowing New Zealand.
Posted: Tue 08 May 2018