AUT and UoA 3x3 Basketball teams return from China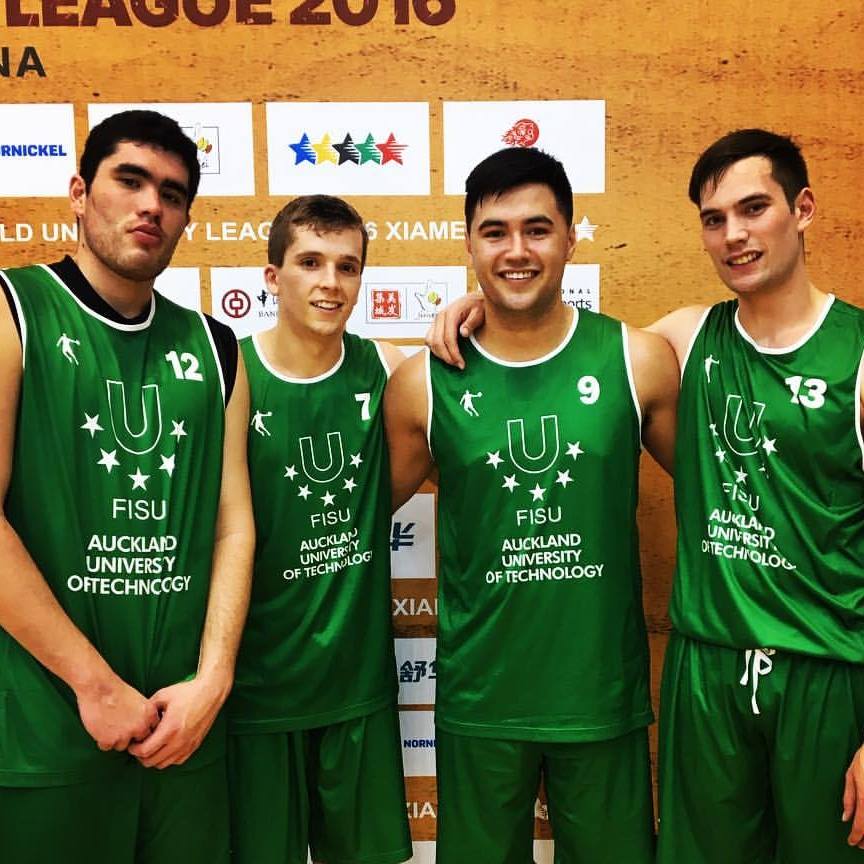 New Zealand university representative teams, Auckland University of Technology (Men's) and the University of Auckland (Women's), have returned home after an excellent performance at the World University 3x3 Basketball League in China.
The second edition of the World University League Basketball 3x3 was organised in the period of October 21-23, 2016 in Xiamen, China. 3x3 FISU World University League 2016 is run by the International University Sports Federation (FISU), hosted by the Huaqiao University.
During the event, 32 teams (16 men and 16 women) from 23 countries competed for the medals. Final results saw Auckland University of Technology finishing 10th and the University of Auckland finishing 11th.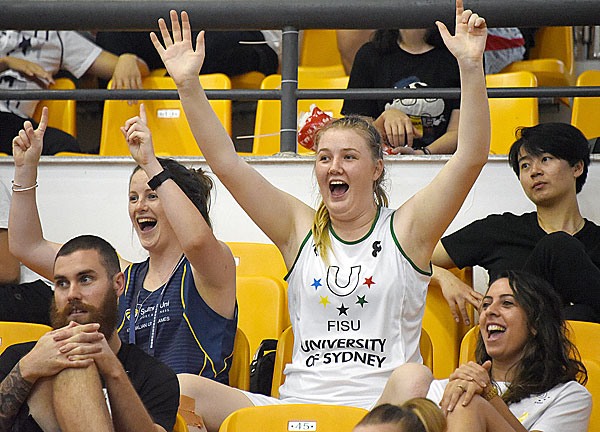 Coach Karl Noyer (front left) and Team Manager Albie Eaton (front right) watch on as the final competition matches were played out. The final day also included the finals of the Shoot-out and Dunk contests which excited all the spectators in the Xinglin Sport Hall.
Final Standings - Men Competition
1 McGill University (CAN)
2 University of Bordeaux (FRA)
3 University of Kragujevac (SRB)
4 University of Split (CRO)
5 Swiss Federal Institute of Technology in Zurich (SUI)
6 Payame Noor University (IRI)
7 University of Macau (MAC)
8 National University of La Matanza (ARG)
9 Huaqiao University (CHN)
10 Auckland University of Technology (NZL)
11 Indiana University (USA)
12 Tsinghua University (CHN)
13 Makerere University (UGA)
14 University of Sydney (AUS)
15 Hsing Wu University (TPE)
16 University of Johannesburg (RSA)
Final Standings - Women Competition:
1 Lithuanian Sport University (LTU)
2 University of Regina (CAN)
3 Chinese Cultural University (TPE)
4 University of Sydney (AUS)
5 Peking University (CHN)
6 University of Ljubljana (SLO)
7 University of Nantes (FRA)
8 Makerere University (UGA)
9 University of Tianjin (CHN)
10 University of Nassau (BRA)
11 University of Auckland (NZL)
12 Magnitogorsk State University (RUS)
13 Beijing Normal University (CHN)
14 Sripatum University (THA)
15 National University Science and Technology (ZIM)
16 University of Oxford (GBR)
See here for the Final Day report from FISU, full details on results, team and player statistics.
Posted: Wed 26 Oct 2016