University teams depart for China for the 3x3 Basketball WUL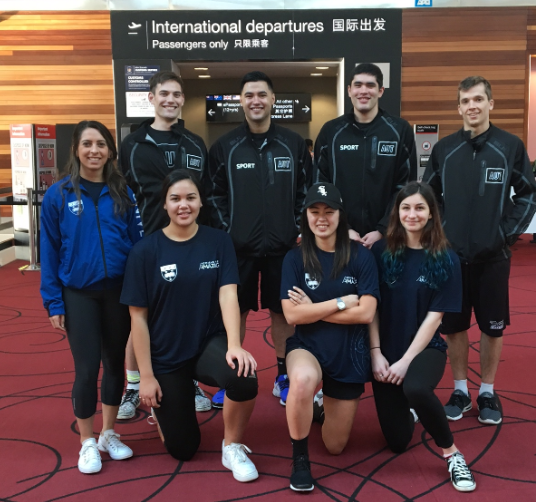 The University of Auckland Women's and AUT Men's 3x3 Basketball teams left for China today to participate in the FISU 3x3 Basketball World University League. The delegation will join their coach Karl Noyer and fellow player Deena Franklin, who are already in China playing for NZ in the 3x3 World Championships held last week. The WUL will take place from 21 to 23 October in Xiamen.
In total, 32 teams representing the five continents will compete to win the 2016 edition of the FISU 3x3 WUL. The 16 male and 16 female teams come from 23 different countries, with 30 universities represented and they will fight for the men's and women's titles, including the individual shoot-out (women) and dunk (men) contests.
The two NZ based teams gained their qualifying spots following wins at the UTSNZ National Tertiary 3x3 Championships held in March this year.
NZ team representatives are:
University of Auckland Women's
Deena Franklin
Camece Salmon
Jayden Jung
Sanja Kondic
Auckland University of Technology Men's
Christopher McIntosh
Cameron Couper
Cameron Couper
Marin Hakaraia
Team Coach: Karl Noyer, AUT
Team Manager: Albie Eaton, UoA
We wish our teams well, along with the University of Sydney teams who are also representing the continent of Oceania alongside New Zealand.
More on the FISU World University League concept and events can be found here.
Posted: Tue 18 Oct 2016