Victoria celebrates highest level of sporting success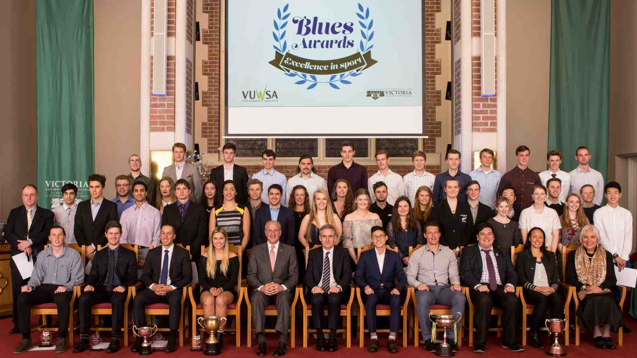 On Wednesday night Victoria University of Wellington and Victoria University of Wellington Students' Association (VUWSA) celebrated the Victoria University Blues Awards, the highest recognition the university can give to people who have, by their sporting achievements or contribution to sport, brought credit to the university.
Two students with links to UTSNZ were awarded honours.
Joanah Ngan-Woo was named the Pasifika Sportsperson of the Year.
While working towards completing a Bachelor of Arts at Victoria, Joanah represented Samoa as part of the Manu Sina Women's Sevens team, and New Zealand in the World University Sevens Tournament. Joanah plays for the Oriental Rongotai Rugby Club and is a member of the Wellington Women's Pride Rugby team.  
And Brooke Walker was named the Sports Administrator of the Year.
Brooke, who is completing a Bachelor of Economics and Finance, is the captain of Victoria's Rowing Club and has been instrumental in the recent rebrand of the club. She is one of the three lead coaches for the Wellington College Rowing Club programme and the lead coach of the Wellington College Rowing Club's junior squad. Brooke has completed two Rowing New Zealand coaching modules, and is the sole Victoria representative on the University and Tertiary Sport New Zealand Student-Athlete Commission.
http://www.victoria.ac.nz/news/2016/09/celebrating-victorias-sporting-success
Posted: Fri 23 Sep 2016